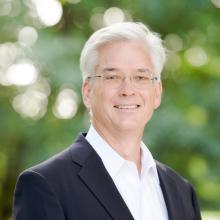 Bruce 
Samuelsen

, Chief Executive

Bruce Samuelsen joined CHEMTREC after over 35 years of experience in the professional services and engineering fields, with a focus on engineering and management across a diverse set of US and global clients. Bruce came to CHEMTREC from SERCO North America, where he held dual roles as Chief Growth Officer for the Americas division and Senior Vice President, International Maritime Programs reporting to the Group CEO based in the UK. Prior to Serco, He worked at Alion Science and Technology, where he held multiple executive roles including Chief Operating Officer and President of the Naval Systems Business Unit.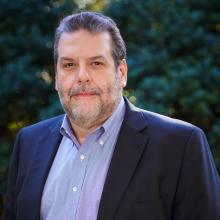 Greg Cottrell

, Controller

Greg Cottrell joined CHEMTREC as Controller in October 2021.  As Controller, Cottrell reports directly to CHEMTREC's Chief Executive and is responsible for all of CHEMTREC's financial systems and financial reporting.  Prior to joining CHEMTREC, Cottrell worked for 18 years as President-Owner of a Washington, D.C. area consulting firm that provided CFO services to local businesses and performed financial and accounting projects for national companies headquartered in the area.  He began his career in public accounting before serving as Controller-Treasurer of an equipment leasing company. Cottrell has a Bachelor of Business Administration in Accounting from James Madison University.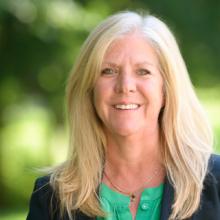 Erika Palfrey, Director, Technical Resources & Information Management
Erika Palfrey started with CHEMTREC in July of 2003. She has worked with systems, software and information management for over 30 years in commercial real estate, online information, the publishing industry, and full-text search engine software development. Erika and her team are responsible for 24/7 support of CHEMTREC operations. Her main responsibilities at CHEMTREC include upgrading all CHEMTREC systems—from customer and document management systems to communications systems—along with ongoing enhancement and system maintenance. She is also responsible for information management, business process and KPI development. She has a Bachelor of Business Administration in Management Information Systems and Management from James Madison University.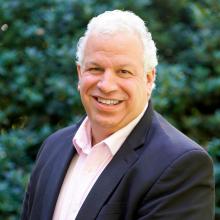 Joe Milazzo, Director, Operations Center
Joe Milazzo has been with CHEMTREC since 1988 and became the manager of the Operations Center in January 2007 and now serves as the director of the Operations Center, where his responsibilities encompass complete operational overview and oversight of CHEMTREC emergency services. He has attended several industry HAZMAT training sessions with various chemical manufacturer response teams, including one of the few that trained with live chemicals. He served as the CHEMTREC Training Coordinator in March 2002 where he designed operational and company-specific training, and assisted the director of operations with day-to-day responsibilities. He is a 2007 graduate of the International Academies of Emergency Dispatch Communication Center manager course.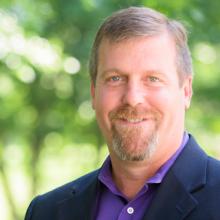 Bob Havlu, Director, Customer Care
Bob started at CHEMTREC in April of 2011 and currently oversees the Customer Care Department, including customer service and dedicated account management teams. He has a background in IT, international research and automotive management. Bob works closely with the Operations Center to ensure that CHEMTREC service meets the high standards that our CHEMTREC's customer care department is known for. One of Bob's key areas of focus is quality and continual improvement. As such, he interacts with CHEMTREC's current customers on a regular basis to learn how CHEMTREC can improve our current service offerings, identify new ways to help our customers and how to continually grow as an organization.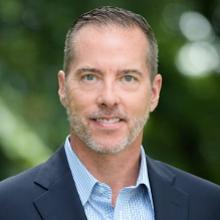 Chris Brown, Chief Counsel
Chris joined CHEMTREC in May of 2018 and devotes his efforts to the diverse legal needs and compliance issues at CHEMTREC and with the TRANSCAER program. In his 30+ years of legal practice Chris has focused on commercial litigation and corporate law. He rose to partner at an Am Law 50 firm in Texas before moving to the DC area where he joined a litigation boutique and ultimately managed a firm supporting business owners and handling employment law issues. Chris works closely with CHEMTREC's Chief Executive and The American Chemistry Council's (ACC) General Counsel to ensure CHEMTREC's legal needs are met while continuing to fully align with ACC's overall mission and member support. Chris is graduate of the University of Texas at Austin and South Texas College of Law.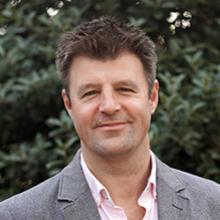 Rich Davey

,

Director, International Business

Rich joined CHEMTREC in 2019 and serves as the Director of International Business. With nearly 20 years of experience working with private and public sector organizations who have complex risk and compliance challenges, Rich is responsible for forming strategic partnerships with international accounts that interface into and out of the U.S. Having worked with many multi-national businesses, Rich uses his experience to develop international partner networks around the world. His international customers truly value Rich's efforts to minimize operational risks and help with compliance whilst protecting their bottom line.