American Chemistry Council
CHEMTREC was created by the American Chemistry Council (ACC)—America's oldest trade association of its kind. The ACC represents more than 170 leading chemical companies. Many ACC member companies are registered with CHEMTREC for shipping resources and emergency response support. 
More than 96 percent of all manufactured goods rely on the business of chemistry. From life-saving medical devices to air bags and solar cells, chemistry is at the heart of our economy and our lives.
ACC members create groundbreaking products that improve the world around us by making it healthier, safer, more sustainable, and more productive. Our member-driven philosophy makes ACC the leading, collective voice of the business of chemistry, driving a pro-growth, common sense, and science-based public policy agenda that brings forth innovation, creates jobs and economic expansion, and enhances public and environmental health and safety.
The $553 billion American business of chemistry supports more than 25 percent of the U.S. gross domestic product, and provides 14 percent of the world's chemicals—more than any other industry. Which is why it's vital to have a coordinated emergency response network in place from an experienced industry leader.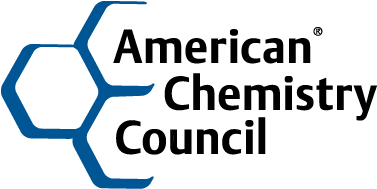 RESPONSIBLE CARE®
Responsible Care is a voluntary commitment by the global chemical industry to drive continuous improvement and achieve excellence in environmental, health and safety, and security performance. All ACC members are participating companies, and all have made CEO-level commitments to improve environmental, health and safety, and security performance in their facilities, processes, and products. Member companies also are committed to open and transparent reporting, and submit annual data on their progress toward meeting performance goals.